JSPS Washington office staff attended the NAFSA annual conference "Expanding Community Strengthening Connections" held in Los Angeles, California from May 28 thru June 2. More than 9,000 professionals in the field of International education from more than 100 countries participated in training workshops, educational sessions, and networking opportunities.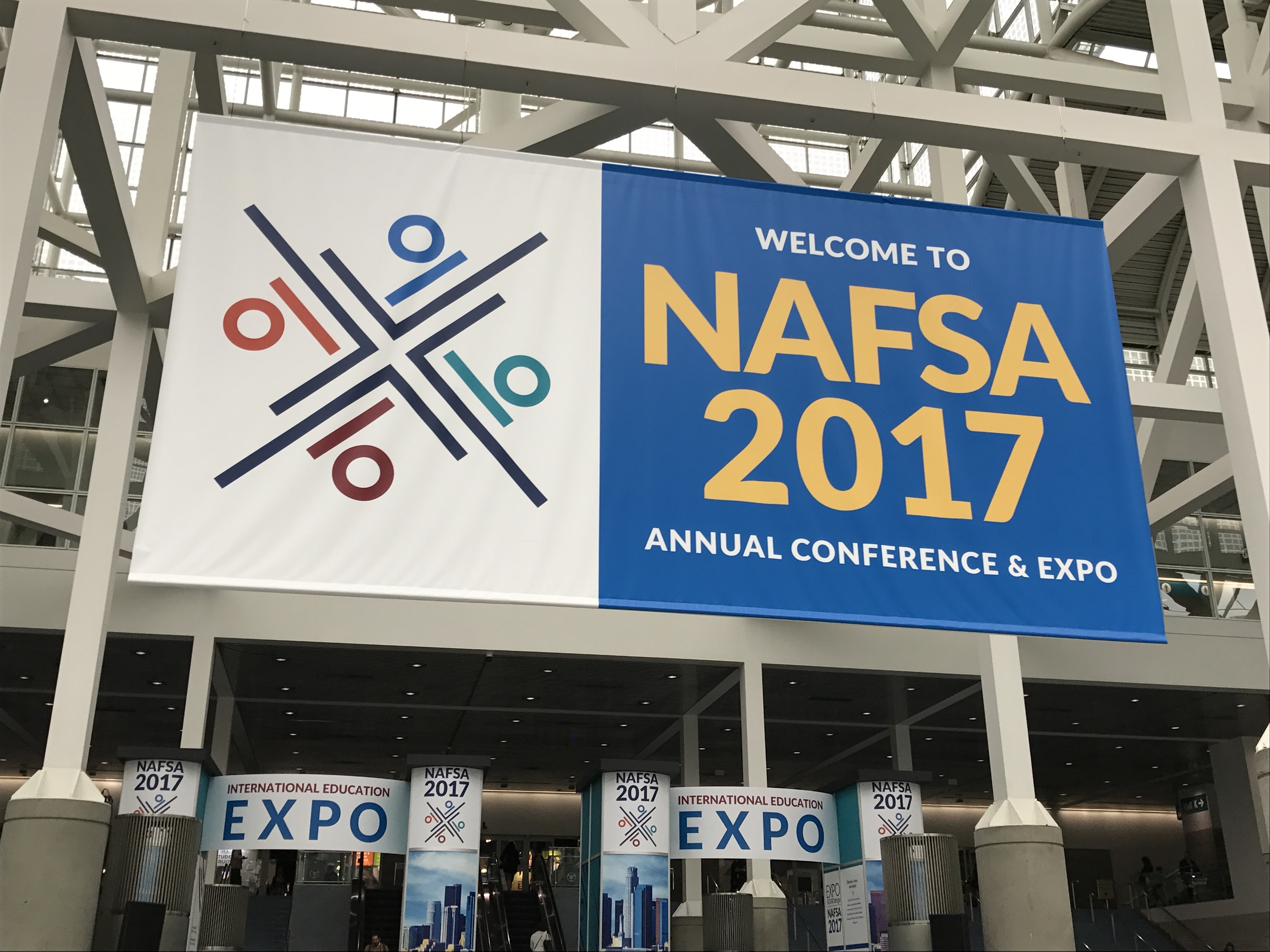 "Study in Japan" booth was located at the center of the exhibit hall decorated with full bloom of cherry blossoms. This year, "Study in Japan" consisted of 56 Exhibitors (51 universities + 5 institutions). It was the largest pavilion in NAFSA 2017.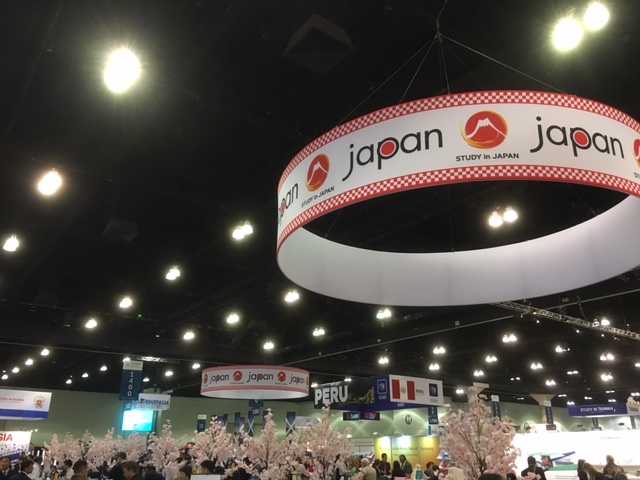 In the session "Data Driving Decisions: Identifying Trends and Opportunities in Diversification Markets", presenters identified the recent changes of political and economic events possibly giving impact to student's interests who are looking to go abroad.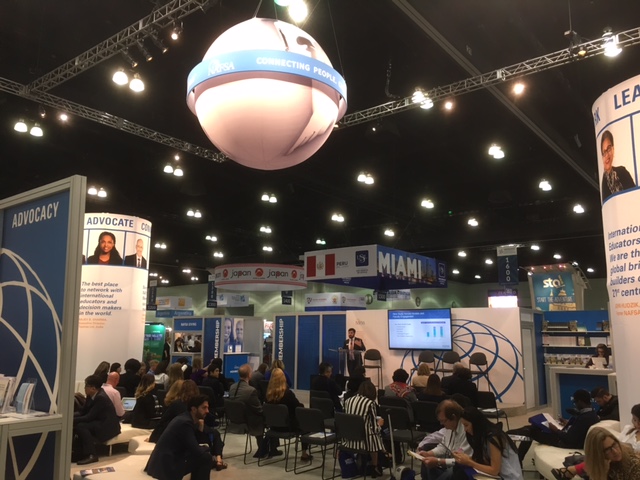 In the session "Preparing for and Responding to Mental Health Emergencies in Education Abroad", we learned about recent trends of mental health and the role of the study abroad office. In a case study, we discussed about "Mental break while on a short-term program" with other participants.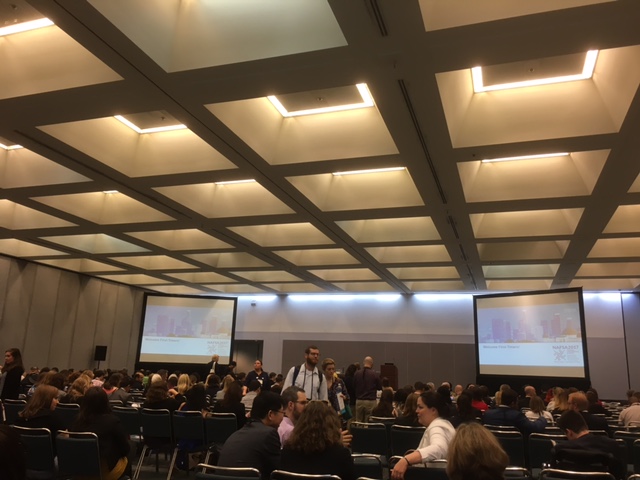 The next NAFSA Annual Conference & Expo will be held in May, 2018 in Philadelphia.