The JSPS Information Session was held on Friday, October 9th at Harvard University in Cambridge, MA. Over 30 participants including graduate students, post-docs, and faculty members came from the Greater Boston area to attend this event.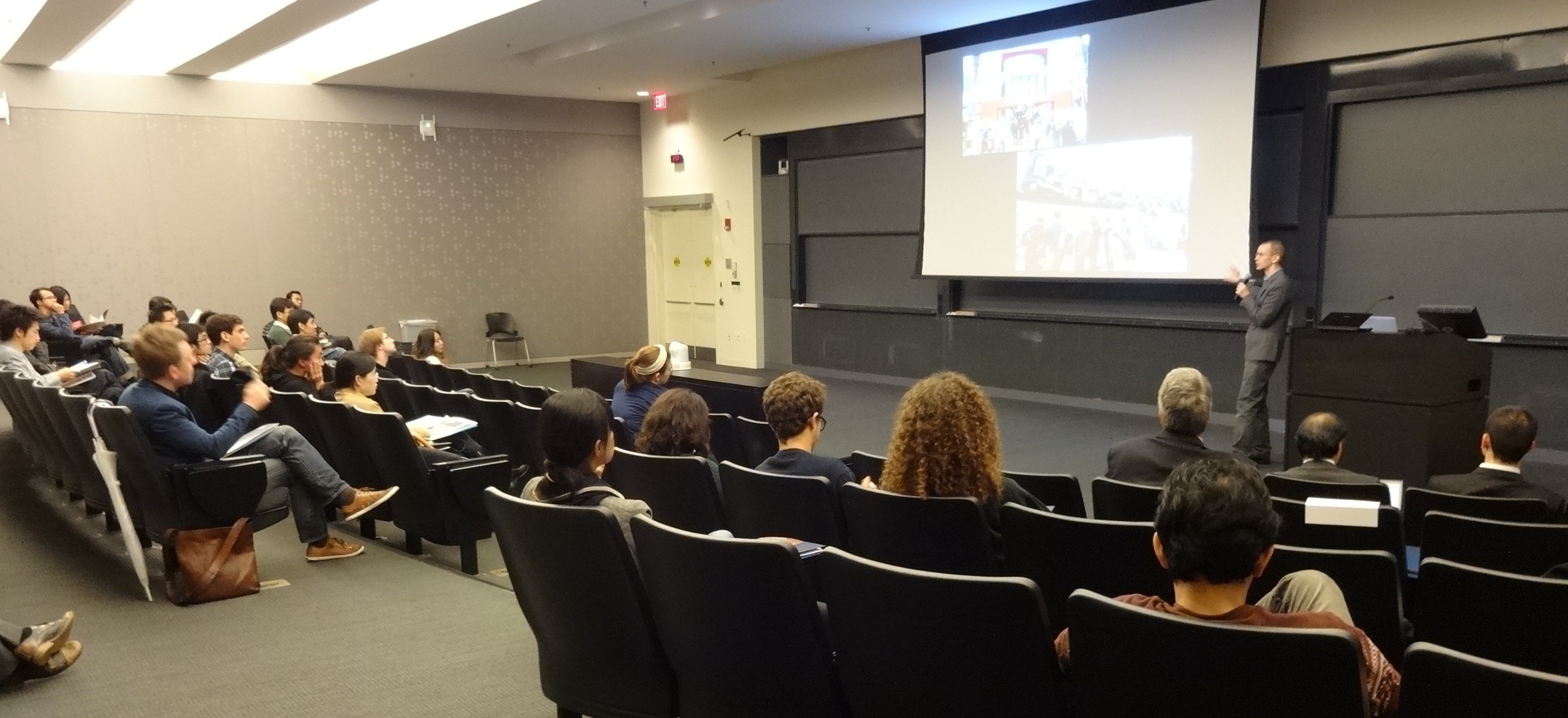 The information session was opened by Prof. Hensch Takao, Professor of Molecular & Cellular Biology, Harvard University; followed by Mr. Tsutomu Himeno, Consul General of Consulate General of Japan in Boston.
First the JSPS Washington office: presented an overview of the history and mission of the JSPS in Japan and worldwide; the fellowship programs for the U.S researchers; an introduction to the system of Japanese universities and research institutions. After that Dr. Alexander Zahlten, Assistant Professor, Department of East Asian Languages and Civilizations, Harvard University made a presentation on his fruitful research and living experiences in Japan as a JSPS postdoctoral fellow. Also, Prof. John Doyle, Professor of Physics, Harvard University gave a talk about his experience in the collaborative research in Japan.
After the session, there was a reception with an exhibition of posters and brochures provided by Japanese universities and research institutions, in order to introduce Japan as one of the great research destinations for U.S. researchers.