The JSPS Washington Office and Fogarty International Center (FIC) of the National Institutes of Health (NIH) held the 2017 JSPS-NIH Forum on March 10 at NIH Bethesda Campus, Maryland.
This forum featured special scientific lectures from Japanese Biomedical Researchers in the U.S. and additional presentations given by former/current JSPS-NIH Fellows. This forum focused on the fellows of the "JSPS Research Fellowship for Japanese Biomedical and Behavioral Researchers at NIH (KAITOKU-NIH)" and Japanese researchers in the Biomedical field.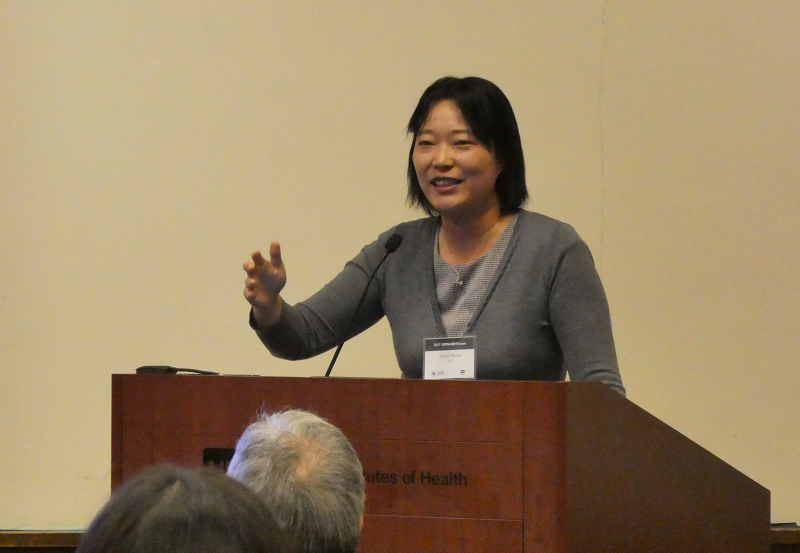 The forum started with opening remarks by Dr. Mitsuaki Nozaki, director, JSPS Washington Office; followed by Mr. Tomohiko Arai, Science Counselor, Embassy of Japan in the U.S.; then by Dr. Yoh-suke Mukouyama, Senior Investigator, National Heart, Lung, and Blood Institute (NHLBI) and Chair of the Review Panel of KAITOKU-NIH.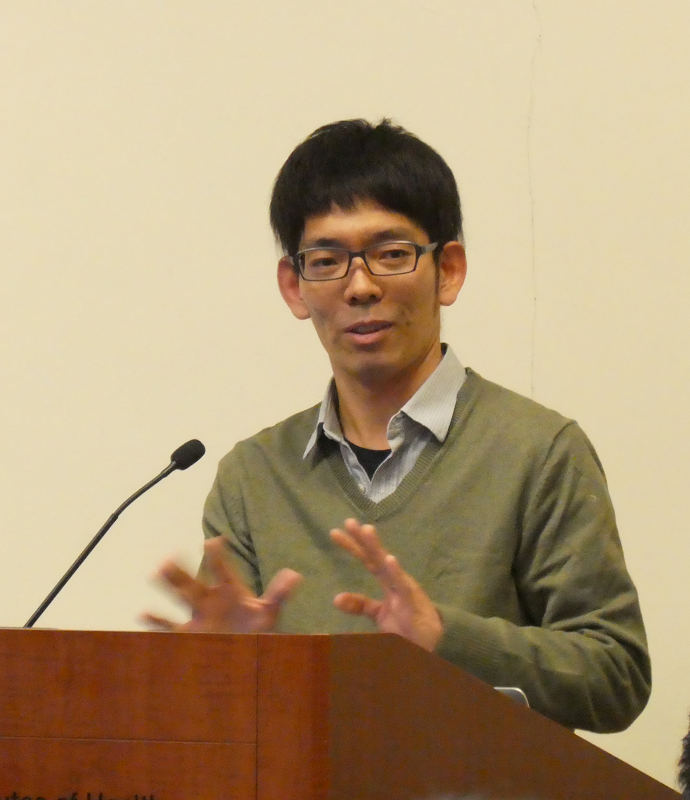 They were followed by two invited speakers: Dr. Toshi Kawate, Associate Professor, Cornell University and Dr. Junko Murai, Research Fellow, National Cancer Institute (NCI). Then, three Japanese fellows with a year or more tenure in the KAITOKU-NIH program delivered presentations on their research, followed by 11 new fellows who gave 3-minute talks on their research plans at NIH. These presentations spurred a highly animated Q&A session to end the Forum on a vibrant note.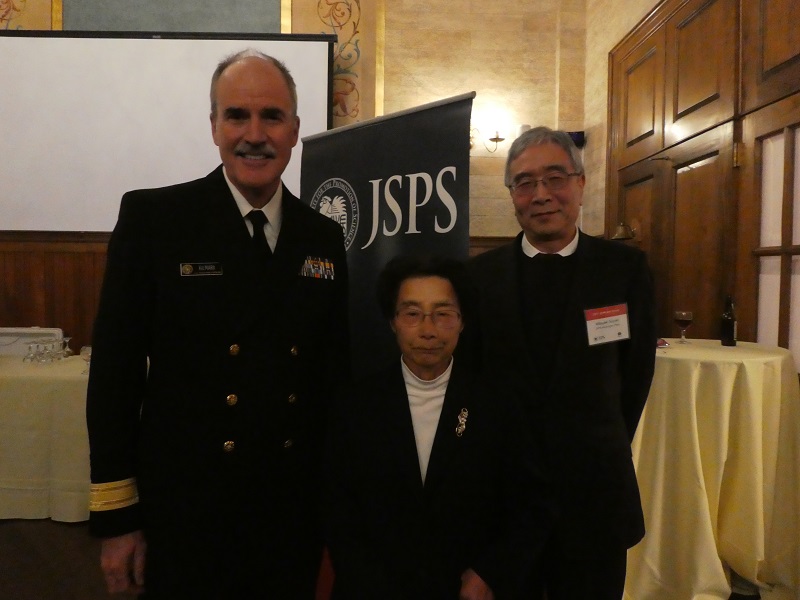 At the following reception, hosted by Dr. Nozaki, Dr. Peter Kilmarx, Deputy Director, FIC delivered opening remarks and Dr. Michael Gottesman, Deputy Director for Intramural Research, NIH followed by a toast. It ended with closing remarks form Dr. Keiko Ozato, Senior Investigator, The Eunice Kennedy Shriver National Institute of Child Health and Human Development (NICHD) who is a former Chair of the Review Panel of KAITOKU-NIH.


The event was attended by KAITOKU-NIH fellows, their host researchers, and other NIH researchers and strengthened their friendly and collegial ties.