JSPS Information Session was held on February 24th at The University of Oklahoma, Regents Room in the Oklahoma Memorial Union.
The University of Oklahoma is well known for its research in meteorology, and they have held international Symposium on Earth-Science Challenges (ISEC) which is jointly organized by Kyoto University from September 20 to 23 in 2015.(You can see the detail from this page.)
About 30 participants including graduate students, post-docs, and faculty members attended the event.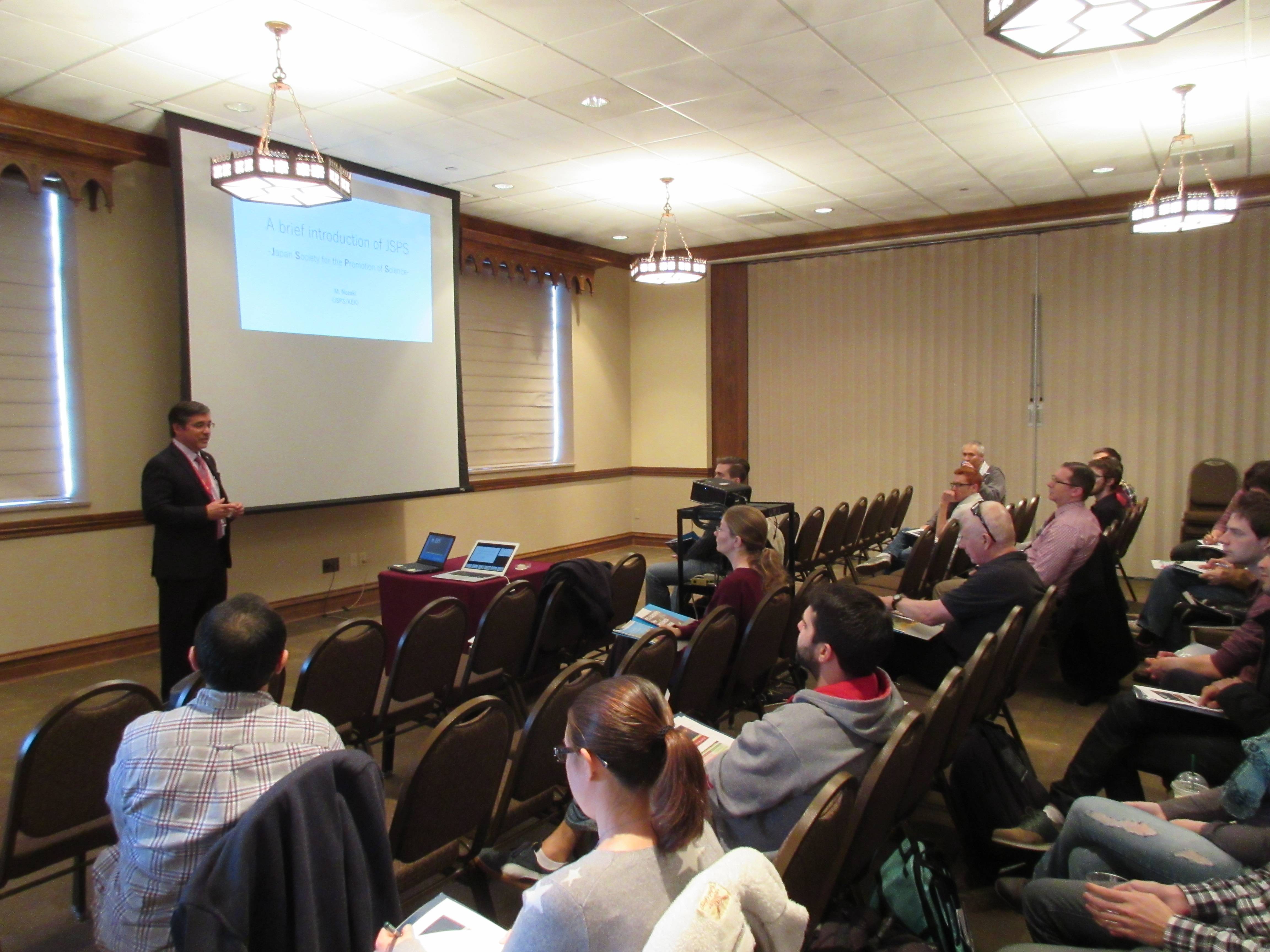 In the Info Session, Prof. Robert D. Palmer (Associate Vice President for Research, The University of Oklahoma) delivered an opening speech.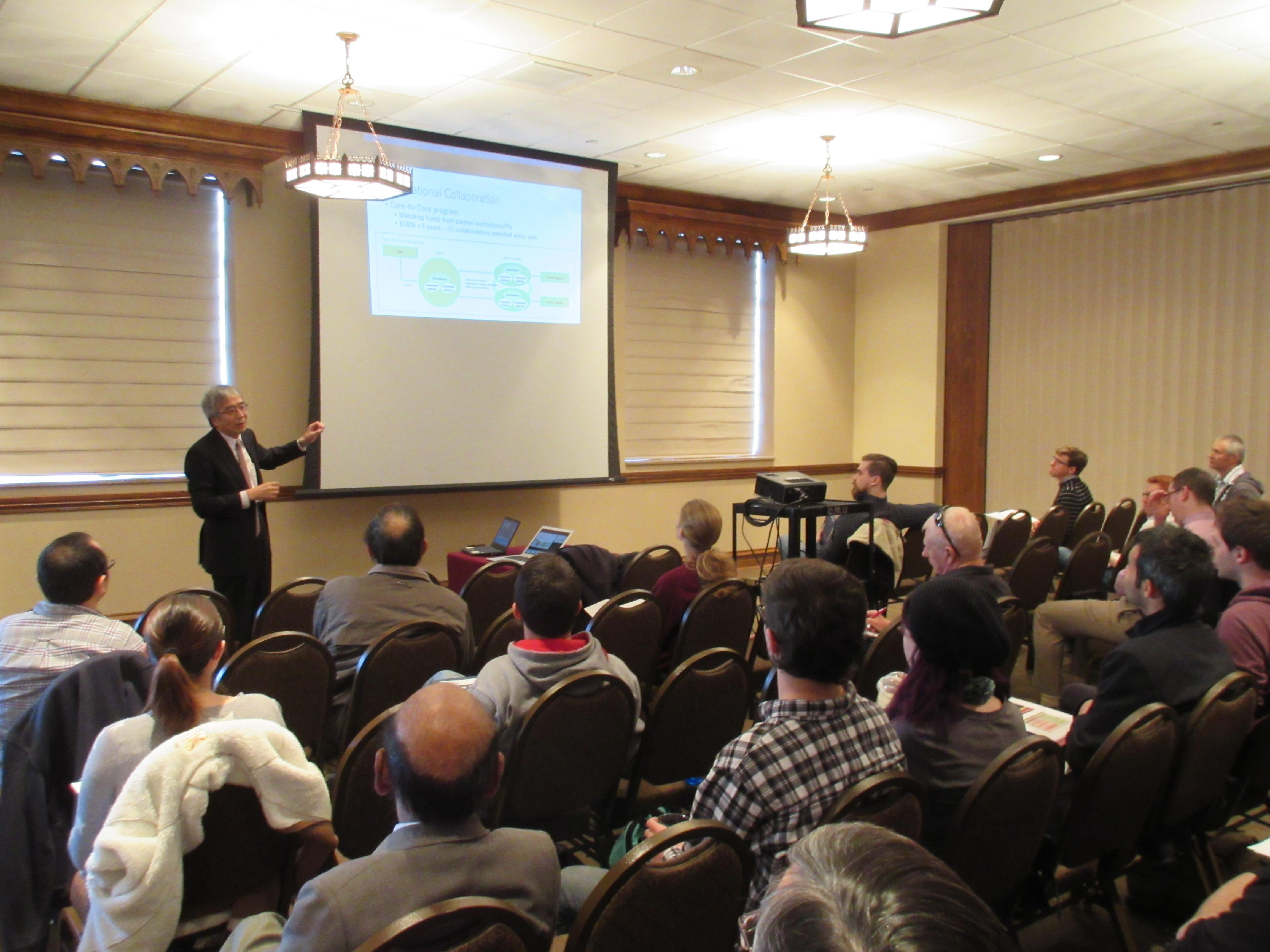 From JSPS Washington Office, Dr. Nozaki (Director, JSPS Washington Office) introduced the overview of JSPS and Japanese research institutions, and Dr. Enami (JSPS Washington Office) explained the details of fellowship programs for U.S researchers.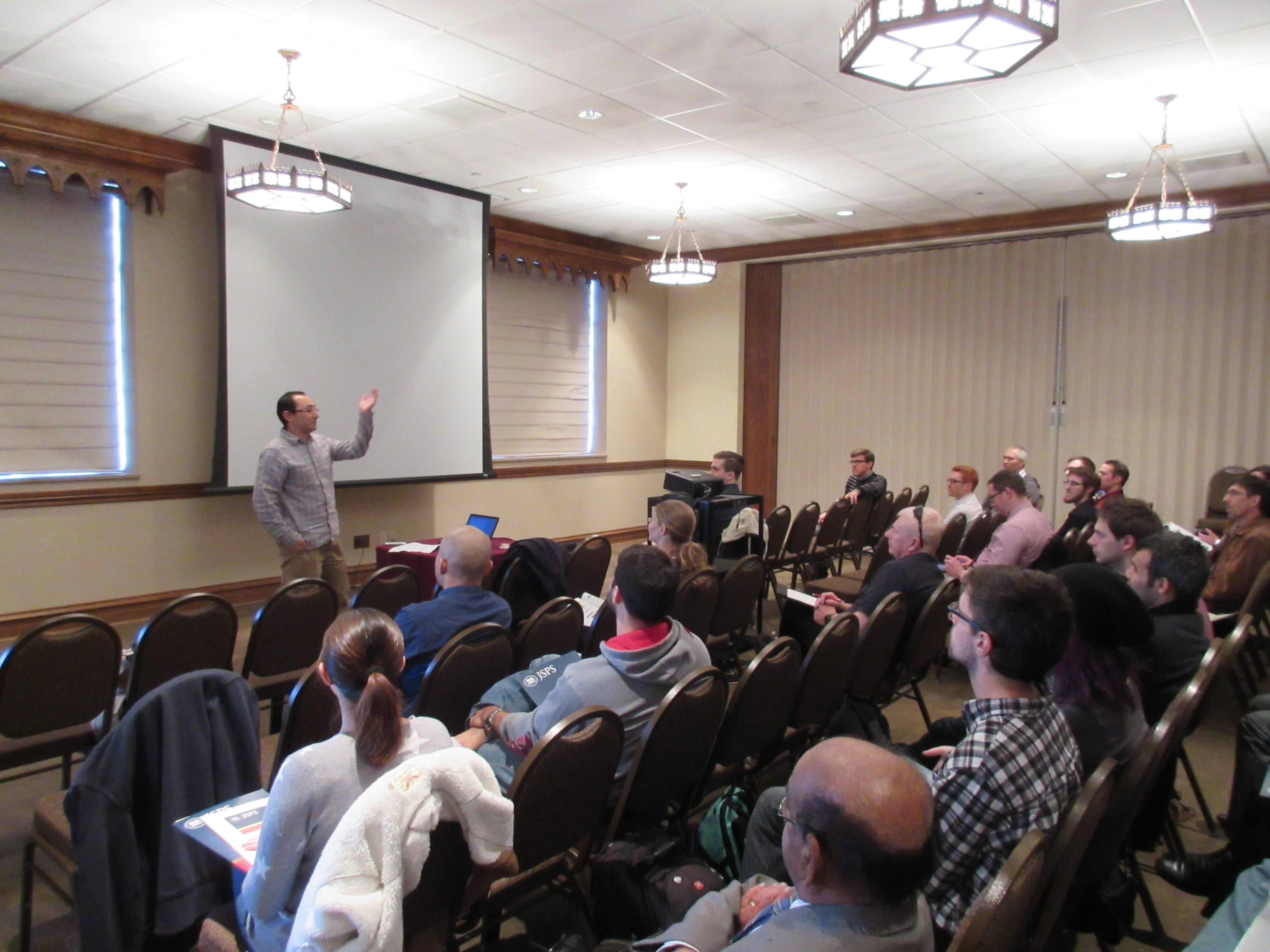 Then, Dr. Kimball Martin (Associate Professor, Department of Mathematics, The University of Oklahoma) introduced his experience as a JSPS fellow in Japan.
In the Q&A time, many interested participants eagerly inquirred about JSPS fellowship programs.