JSPS Washington Office participated in the 2016 Japan Medical Society of America (JMSA) New York Life Science Forum Kids on Sunday, April 24 at the Japan American Association of New York in New York City.
Several groups presented their science exhibitions at the event. We brought our one and only – "Chu-Chu da Mouse Ninja"puzzle game. All the children learned about mice cellular imagery and cellular organization by playing with the game. Other groups had exhibitions about echocardiograph machine; an eye test; semi solid waters; and even a Rubik's Cube strategy booth.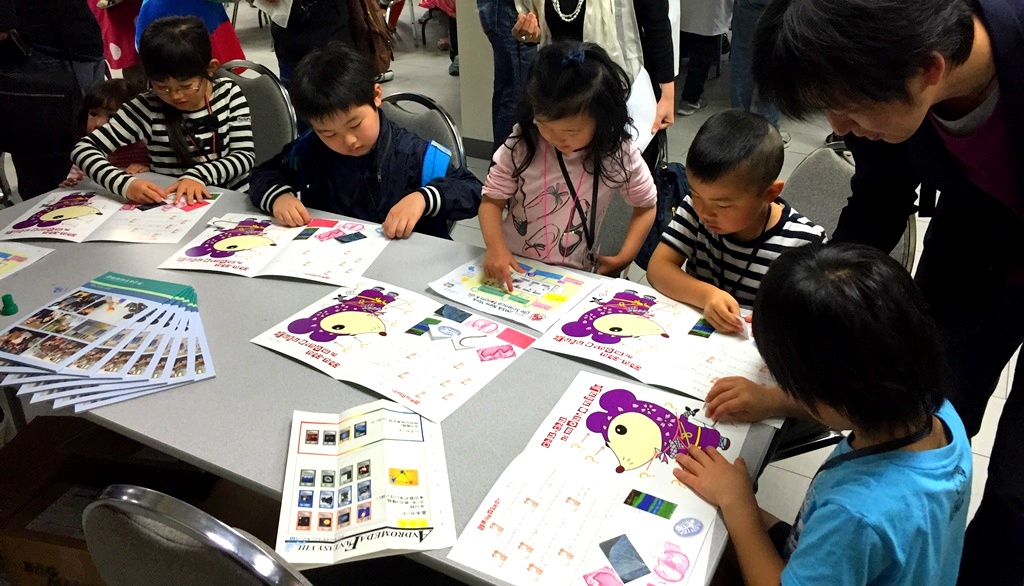 40 children ranging in age from 5 – 8 years old participated with their parents in the forum. The fun atmosphere mixed with science exhibitions provided a fertile ground for learning and curiosity for science. At the end of the event, medals were handed out to the children for their successful participation in the exhibitions.
The second forum will be held next year.