JSPS Washington Office participated in the 2016 National Organization of Research Development Professionals (NORDP) Research Development Conference on May 23-25 in Orlando, Florida.
The conference is an event focused on understanding key trends in research funding, networking with colleagues, and discussing the programs, tools and skills that research development professionals bring to help organizations attract extramural research funding, increase institutional competitiveness, create research relationships, and foster innovation.
Many groups presented their own exhibitions at the event. JSPS WO implemented PR activity on building an international bridge between US and Japanese research, and collaborating with the members of Research University Network (RUN) Japan. JSPS WO aims to promote its fellowships for Overseas Researchers. RUN also aims to promote a communication "Gateway" in which US researchers can foster collaboration with Japanese researchers.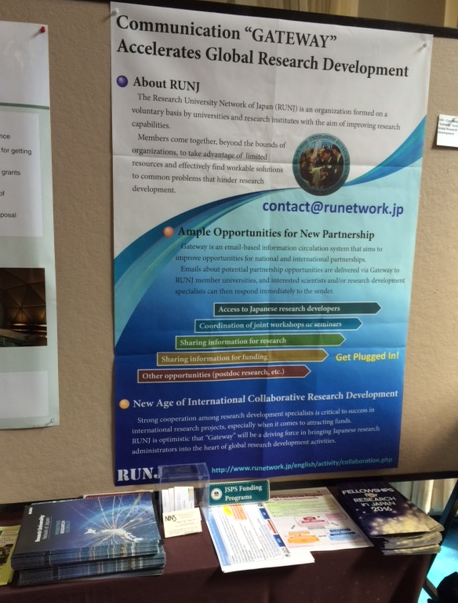 Over 90 participants joined the exhibition. They were interested in JSPS programs, and deeply listened to explanations and asked various questions.