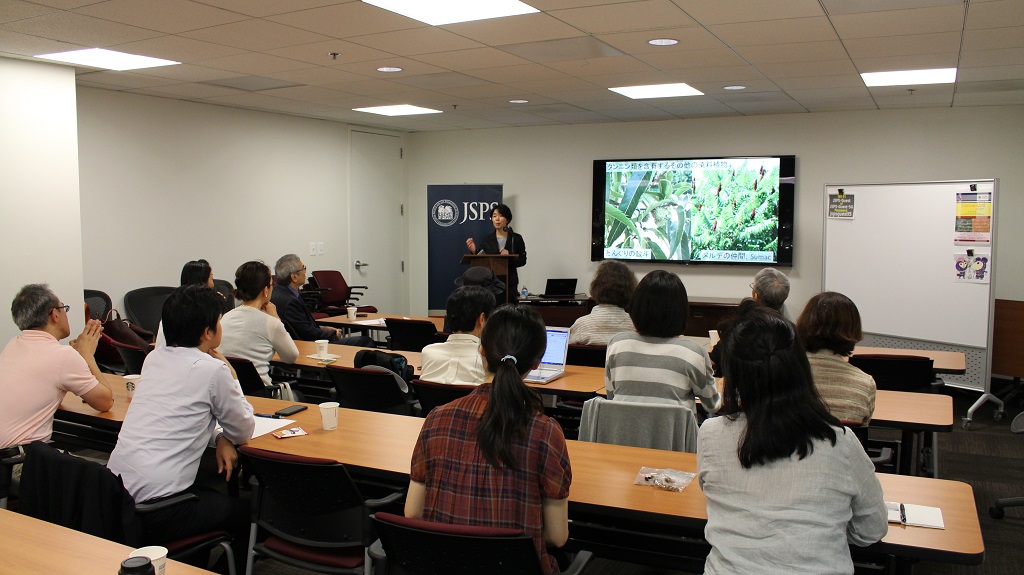 JSPS Science Café was held on September 8th at the JSPS Washington Office. Dr. Chika Mori (Conservation Scientist, Department of Conservation and Scientific Research, Freer Gallery of Art and Arthur M. Sackler Gallery, Smithsonian Institution) gave a lecture entitled "Dye plants in Washington D.C."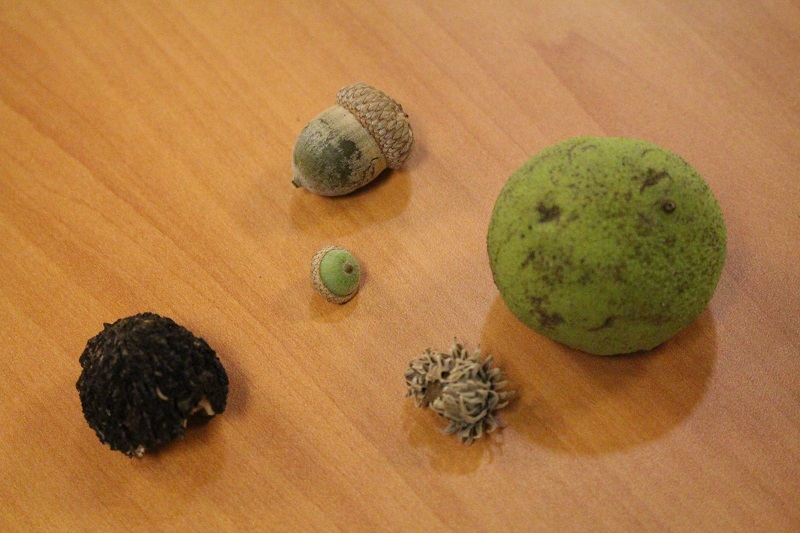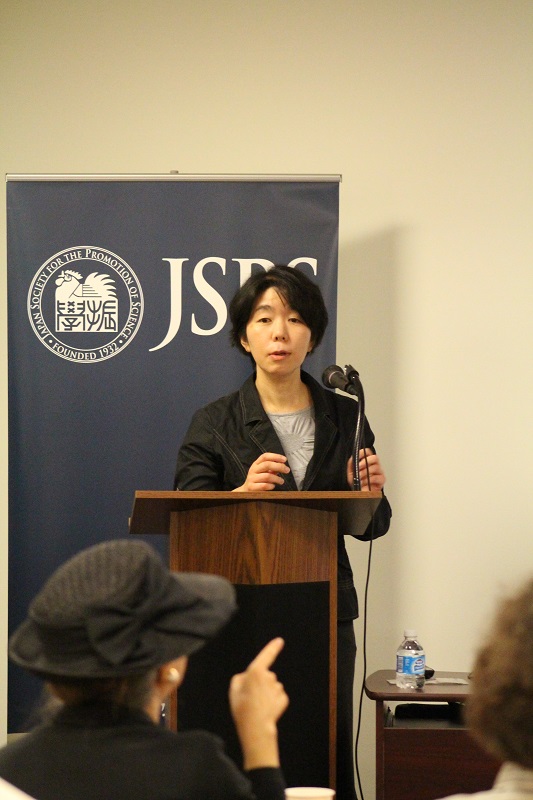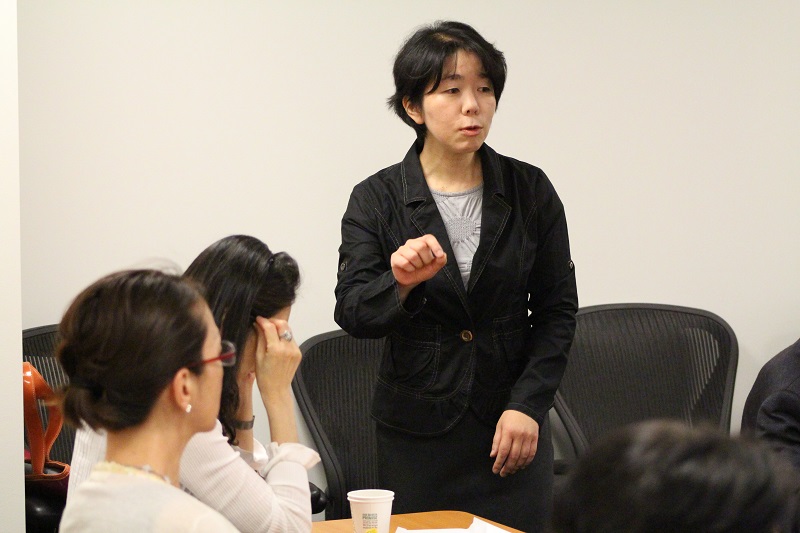 Dr. Mori spoke about the range of dye plants in the Washington D.C. area and where these dye plants may be found. She also explained her research methods and how to extract dye from plants. She introduced various plant samples which were inspected by participants.


After her presentation, her talk spurred a lively Q&A discussion with an audience of approximately 20 participants.