Saturday, November 18, 2017


Room B103, Northwest Bldg., Harvard University
The Japan- US Science Forum was first created in 2016. The event objective is "Changing the World through Japan's Scientific Endeavors." After experiencing unprecedented high economic growth in the post-war period and the "bubble economy" in the late 1980s, Japan today faces a host of challenges that are likely to test other developed countries in the near future. By developing solutions for aging societies, population decline, and energy issues, Japan is well positioned to offer the world innovative new ways to address shared challenges.
Last year, we had the first seminar with a focus on rapidly aging society, as Japan is considered to have the world's most rapid aging society. We invited several researchers, such as Dr. Ichiro Kawachi from Harvard Public Health, to discuss how Japan can resolve the problems and become a good model for the rest of the world.


We've chosen "Food" as this year's subject. There are many food-related problems, particularly facing the world's population growth trend. "Sustainable Food Supply" is considered to be one of the most serious problems in the world today. Agricultural innovation will be one of the key solutions to provide sufficient food supply for the world's growing population.

In addition, Food Safety is important for a healthy life. Coming rapidly aging society will require health and longevity with low medical costs. Japan's unique culinary culture, or "Washoku", is enjoying increased global attention following its addition to the UNESCO Intangible Cultural Heritage List in 2013. Japan's culinary culture is closely linked to its world-renowned average lifespan and medical care.

This forum will provide researchers with an opportunity to explore how scientific fields and technology can help address a host of social issues that will soon face many other developed countries beyond Japan.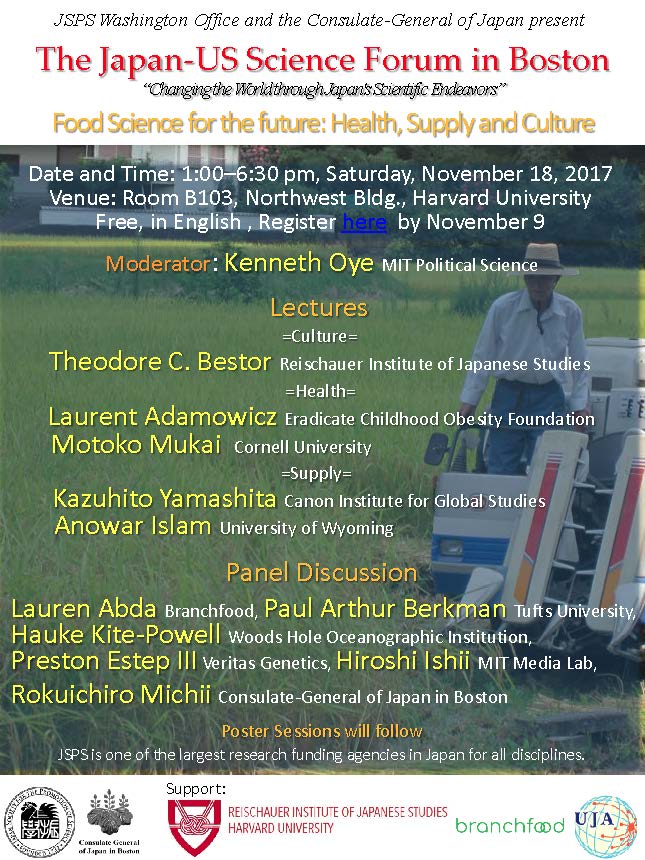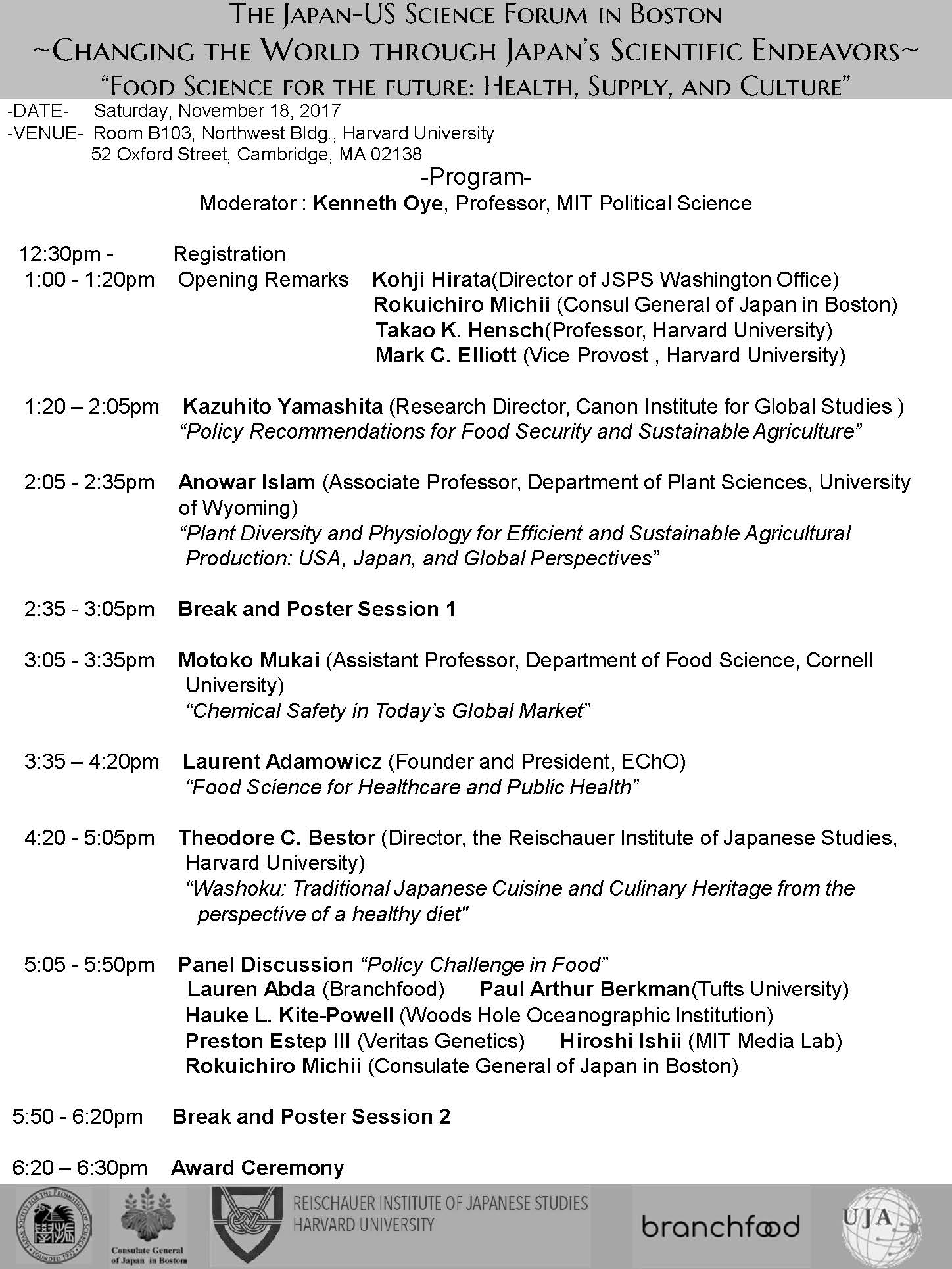 Registration Deadline: 5 p.m. EST on Wednesday, November 15, 2017


NOTE: Please use Poster Session Application Form below if you would like to attend the forum as a poster presenter.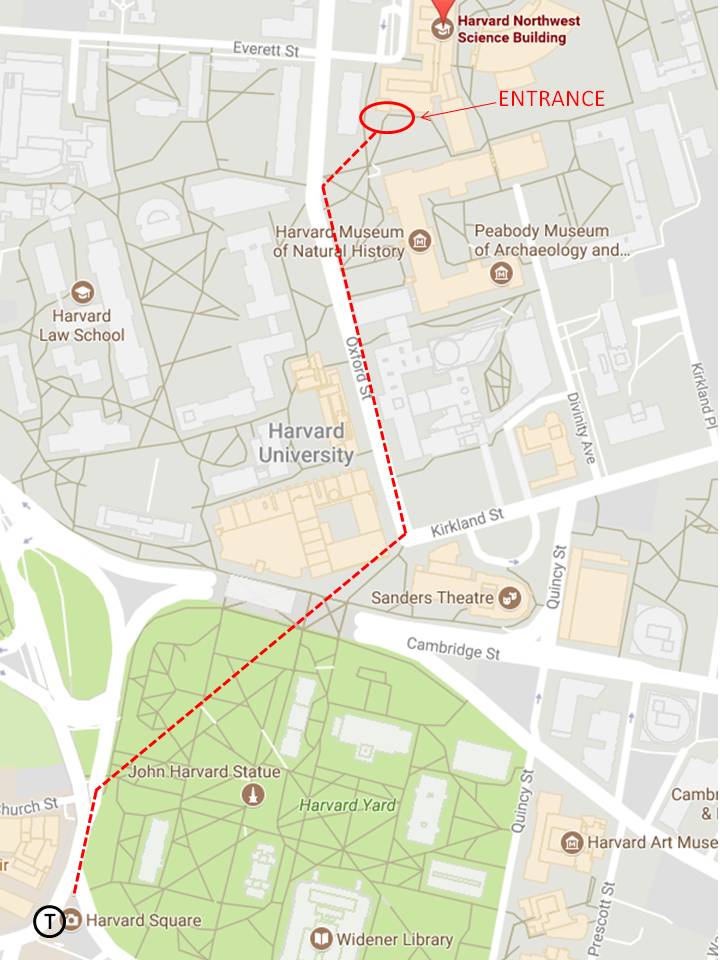 POSTER SESSION
We invite participants to join the poster session program. Please look at "Call for Poster Presentations" for more information.
<Reference> Call for Poster Presentations


Poster Session Submission Deadline: 5 p.m. EST on Friday, September 15, 2017

(*If the number of applicants reaches a certain number, we will close the application form.)


NOTE: Those who submit a poster session application will be registered as forum participants.
Contact
JSPS Washington Office
2001 L Street NW, Suite 1050, Washington, DC 20036
Email: symposium@jspsusa.org
TEL: 202-659-8190 FAX: 202-659-8199