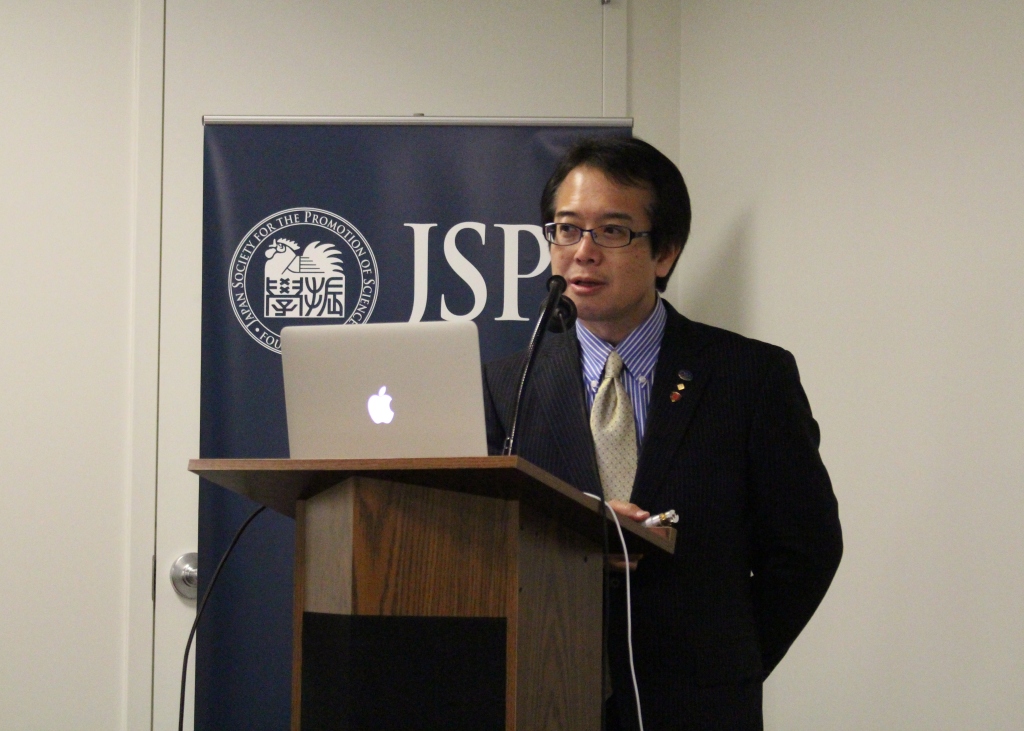 JSPS Science Café was held on February 11 at the JSPS Washington Office.
Dr. Takunori Taira(Laser Research Centre for Molecular Science, Institute for Molecular Science), gave a lecture under the title "Promise of Giant Micro-photonics for Enegy –Ubiquitos High Power Lasers -"
Dr. Taira spoke the world's first "Laser Ignited Car" which has demonstrated by his lab recently and introduced the next generation of high-brightness lasers based on the aligned anisotropic ceramics.
After the lecture, his talk was followed by lively Q&A discussions with the participants.