JSPS Science Café was held on August 3rd at the JSPS Washington Office. Dr. Hirotaka Sakaue (Associate Professor, Aerospace and Mechanical Engineering, Institute for Flow Physics and Control, University of Notre Dame) gave a lecture entitled "Flow Measurement and Control by Chemistry"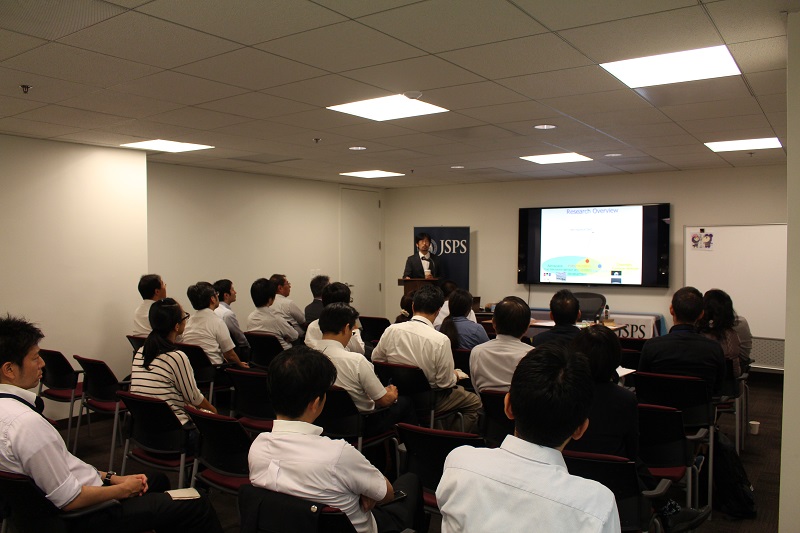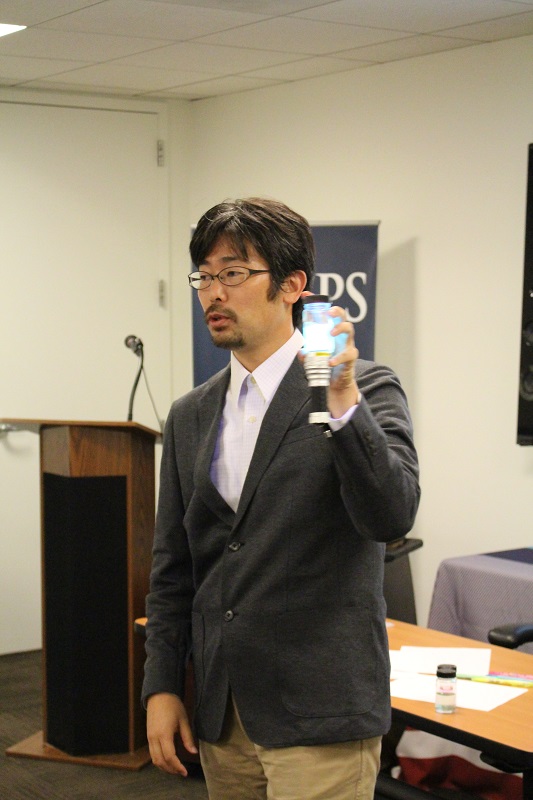 Dr. Sakaue spoke about the relation between Flow, Chemistry and "Aerospace and Mechanical Engineering". And he also explained how his research has contributed to airplane security and improved airplane fuel efficiency by drag reduction. In his speech, he mentioned how important it is to have collaborative research with different fields.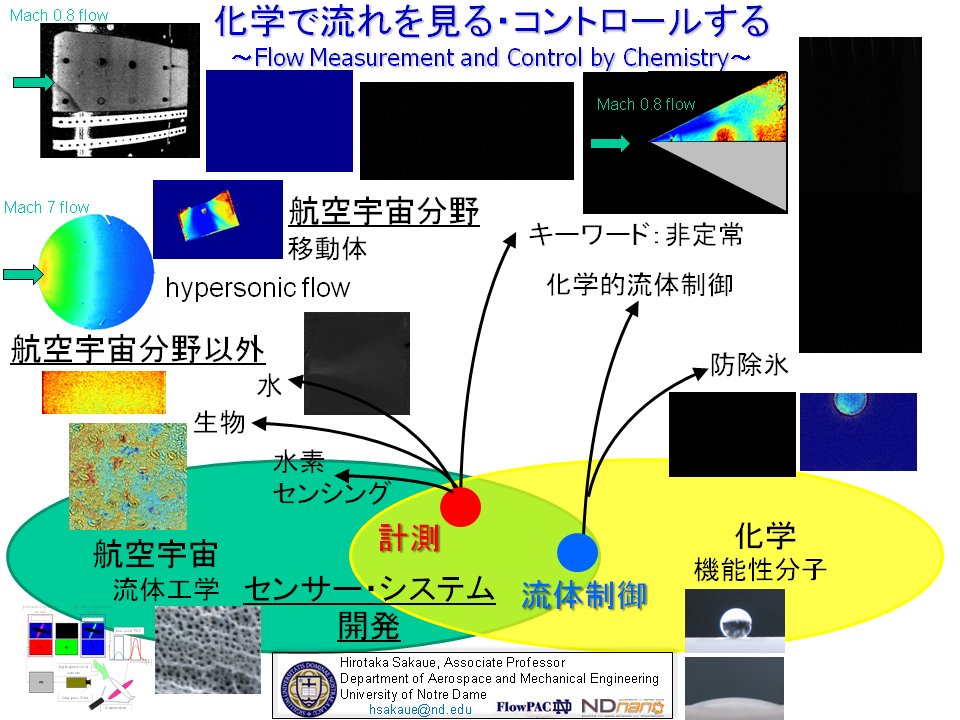 After the presentation, his talk spurred lively Q&A discussion with an audience of approximately 30 participants.